I used to live in Boston, in the Back Bay, about four blocks from the finish line of the Boston Marathon.  We would walk to the finish line and join in the crowds watching the triumphant finish of the race.
A few years later my friend moved from the Back Bay out to Hopkinton, where the Boston Marathon starts.  We went to see the spectacle. The tiny town suddenly tripled in size for a few hours, as restless runners gathered before the race, bundled up against the chilly morning.
When the race started, waves upon waves of runners ripped off their outer clothes as they sped off down the road. They left behind piles of worn-out s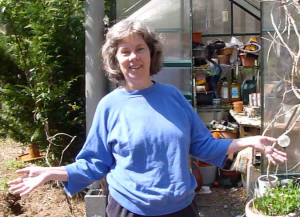 weats and jackets and T-shirts.  I found this beauty, in a lovely blue with cutoff sleeves, and it's been my favorite sweatshirt ever since.
I put on this shirt today in bittersweet memory of a beautiful time and place,  saddened by the tragic events of yesterday's explosion at the Boston Marathon.